MERRY CHRISTMAS AND HAPPY HOLIDAYS!!!!!
Albino Buck Photographed in Snow-Covered Backyard! 
In Wisconsin one lucky lady captured this rare albino buck in her yard. It was reported the deer was an 11-point buck. It is illegal to shoot all-white deer in Wisconsin because they are protected by the state. This would have been an absolutely amazing site to see. Click here for the original story.
World's Loneliest Elephant, is Finally Going Free!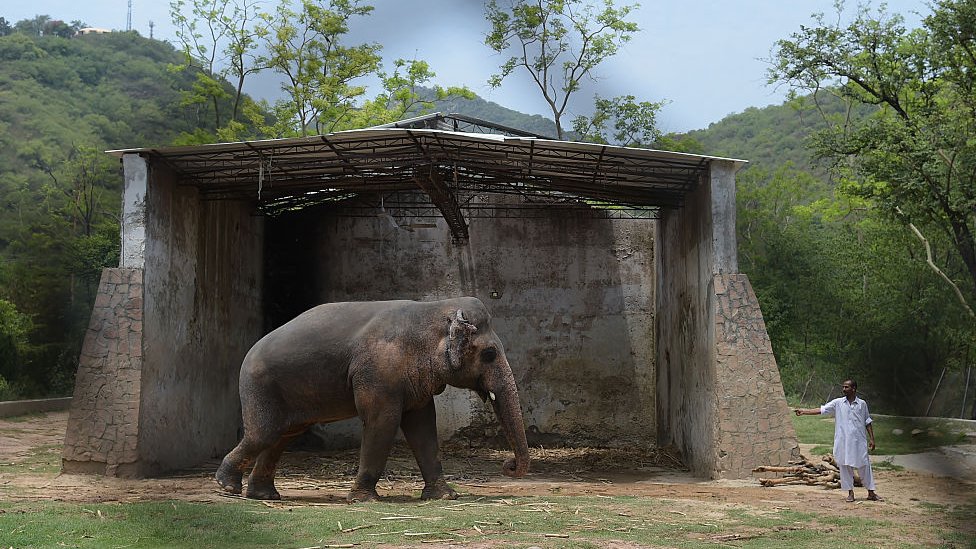 For decades this poor elephant has been forced to entertain crowds in a Pakistan zoo. His only companion had died years prior and animals in enclosures around him were slowly disappearing due to be sold to the wealthy. He was obese and going into psychosis. But not too long ago it was finally determined that the elephant would finally be free and leaving his lonely enclosure. Thanks to pop icon Cher and volunteers he will be living a new life on the other side of the continent. Kaavan is his name. You can check out his whole story here and it is a very interesting life he lived. We highly recommend checking it out. When Cher heard of this elephant the actress hired a legal team to try an organize his freedom.
Cher has hinted on Twitter since Kaavan's freedom was ordered in May that she might travel to Cambodia, and on Friday she landed in Pakistan on her way. Her exact schedule has been kept secret for security reasons, but she reportedly met with the prime minister, Imran Khan, on Friday.
She is expected to travel on from Pakistan to Kaavan's new home in Cambodia, the one-million acre Kulen-Promtep Wildlife Sanctuary, where volunteers and staff work to protect the natural habitant and house a wide range of endangered species.
Kaavan has many psychological issues to overcome but now he will be able to do that in peace.
Credit for stories ~ corresponds with links
Editor ~ Chelsea Dugger